5 min read
The cost of chargebacks and how to avoid them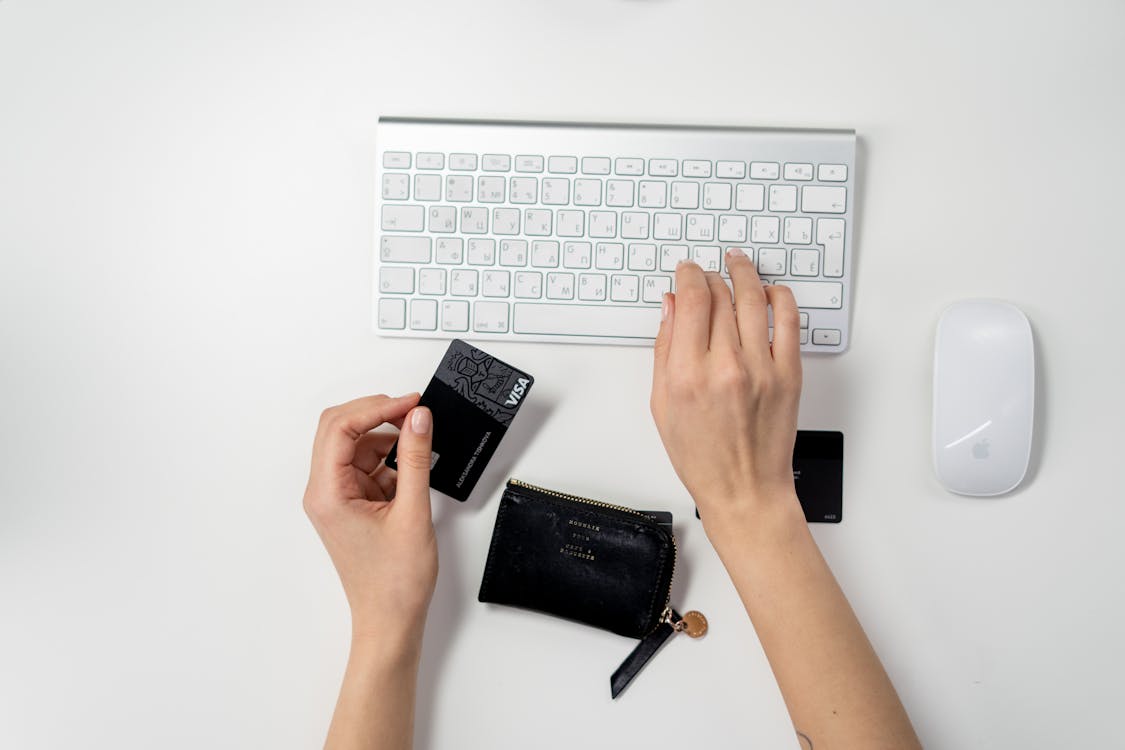 There's nothing worse than hosting a guest and then realizing their payment didn't go through. Unfortunately, this happens all the time, as chargebacks are among the most common challenges faced by property managers and hoteliers. When a dispute is raised over a credit card transaction, the merchant must plead their case otherwise risk losing the payment. If they don't respond before the due date or the dispute is lost, the transaction is reversed, securing a refund for the cardholder.
In the hospitality industry, chargebacks are typically the result of credit card fraud. According to Statistics Canada, last year, Canadians lost $800 million to credit card fraud, and the U.S. saw even higher numbers with consumers reporting $1.9 billion lost to fraud-related incidents. Unfortunately, due to the hospitality industry's fluidity and high volume of transactions, it's a prime target for this type of fraud. In fact, more than half of all credit card fraud takes place within the hospitality industry, according to the American Hotel & Lodging Association. As a property manager or hotelier, every hit can prove a major blow to your business.

Beyond fraud, another common cause of chargebacks is when a guest fails to cancel a reservation according to hotel policy, then refuses to pay the penalty. A guest might even stay at the property, and then deny the charges due to not being satisfied with the service. While these examples might seem ridiculous, they can happen when you least expect it.

That's why it's important to develop a process for fighting these types of chargebacks. Not only will it save you money on refunds, but also the time spent responding to disputes. To help protect your business, we've created tips on how to avoid chargebacks and what to do if you become involved in a dispute.

How to protect against chargebacks
If a credit card dispute is successful, the resulting chargeback will cost you the price of a refund, the loss on those nights going unbooked, and the unnecessary cleaning fees. And that's just at the base level. In worst case scenarios, you might be left repairing property damage and relationships with building managers if you let in a troublesome guest. The outcome could linger on to affect your brand and future business endeavours.

That makes for an expensive reservation—one you're better off avoiding right from the start. To protect yourself against chargebacks, you need to be wary of each booking you accept. Before handing over the check-in instructions, thoroughly screen each guest. This includes collecting a piece of government-issued ID, personal information such as name, address and phone number, and asking the guest why they're travelling.

If you have a case of criminal fraud on your hands, meaning someone used stolen cardholder information to book their stay, there is not much you can do to avoid responsibility for the resulting chargeback. The best way to keep your money in the bank is to prevent these fraudsters from entering your property in the first place.

When it comes to securing payment, watch for guests who try to book with multiple cards. While a guest may have a legitimate reason for using more than one card, this behaviour raises some red flags. To ensure that the cards aren't stolen, check that the name on the cards matches the name on the ID. If the names don't match, reach out to the guest to clarify. Does the credit card belong to one of the other guests in the group? If not, you're better off cancelling their reservation.

Someone using a fraudulent card will likely book the same day the card was stolen, securing the booking before the card gets cancelled. This may result in them rushing through the booking process. If the answers in their reservation details are vague and inconsistent, double check that information with the guest. If they're unresponsive or refuse to elaborate, they might have something to hide.

Keep an eye out for prepaid credit cards as well. These prepaid cards allow fraudsters to mask their identity. This is also a sign that they might not own a credit card, which prevents you from making a larger damage claim against them if they cause any trouble in your property. To keep the guest accountable, make sure they're paying with a valid credit card.

Some chargebacks can be hard to catch in the early stages of the booking process. While your team might be able to pinpoint suspicious activity, how can you know if a guest is going to abuse the chargeback system to secure a refund? Your best plan of attack in this type of situation is to compile information surrounding the guest and their stay that you can use as evidence in the case of a dispute.

What to do if you're in a dispute
While you can reduce the likelihood of being hit by a chargeback, sometimes the situation falls out of your control. That's why it's important to have a process and the necessary resources for handling disputes. Being able to provide accurate records will increase your chances of winning a dispute. Supply the card issuer with the guest's name, billing address and any other supporting evidence. This could include a copy of the guest's ID that you've kept on file, any correspondence between the two of you, a downloaded version of a rental agreement you had the guest sign—this should include their IP address—and, ideally, the original booking from the online travel agency (OTA).

The point of submitting this information is to show that the guest stayed in your property and that payment was made through a legal transaction. If you know that the transaction was fraudulent, you should refund the booking. Either way, the final decision will be left to the card issuer.

If you're dealing with a dissatisfied guest rather than a stolen card, you'll have to prove to the card issuer that your cancellation policy is clear and accessible. A good way to do this is to provide a screenshot of your terms as they appear on your site during the booking process. You can also include your cancellation policy in the rental agreement you have the guest sign when booking.

If you receive a dispute that seems unwarranted, consider reaching out to the guest first—it's possible that they just didn't recognize the transaction on their statement. But make sure to act fast. Each dispute has a deadline and missing it means losing your opportunity to fight back. Providing the necessary evidence in a timely manner will improve your chances of keeping the payment. If you work with a payment processor like Stripe, click "submit evidence" to begin the response process. From there, you'll be guided through a series of steps.

Safeguarding your business
Don't take chargebacks lightly. To protect your business, you need to collect as much information about the guest as possible (without being intrusive). That's where Autohost can help. Our proprietary algorithm uses hundreds of data points to verify guests' identities and ensure they're not using a stolen credit card. On top of that, Autohost compiles a report for each guest that includes all of the information you need to submit to the card issuer during a dispute.

Autohost keeps you organized and allows you to respond to shorter deadlines, minimizing any related losses. By having an efficient process in place, you'll avoid any unnecessary chargebacks.